We nominate Margarita Contreras for St. Supéry Everyday Hero!
Celebrating Margarita Contreras!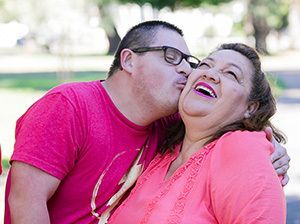 Margarita is always ready to lend a hand to those in need. For all this and so much more, she is our Everyday Hero.   
Margarita Contreras is a former ParentsCAN board member, a long-time volunteer and parent leader.   As the mother of a young adult with Down Syndrome she has firsthand experience of the joys and challenges of raising a child with special needs. Margarita has always been of service to her community, connecting the parents she meets to critical services. She is the founder of the ParentsCAN Latino Support Group for families raising a child with special needs, which meets monthly to share resources and information to over 20 families. She is also the co-creator of the Napa County Down Syndrome Awareness Celebration that brings together over 150 community members and families to celebrate the unique contributions of people with Down Syndrome in our community.  
Margarita is a Community Liaison for Napa County Public Health, a very demanding position during the pandemic! In this role, she has seen closeup how families, especially families of children with special needs in our community, are being impacted. Margarita has continued to find time to give to ParentsCAN and the families we serve. She has volunteered to help ParentsCAN's multiple efforts during the Pandemic, distributing essential personal protective equipment to families who have contracted Covid-19, delivering basic need supplies, including diapers and formula, and providing home delivery of food. 
Margarita is kind and empathetic. She works tirelessly to support vulnerable people in our community. In both her professional and personal life, Margarita devotes herself to helping those in need. She is a hero all day, every day. 
Celebrating Everyday Heros!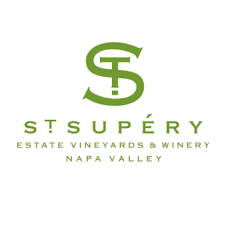 A core value at St. Supéry is sharing joy - in our homes, in our daily lives, and at those special occasions with those we hold dear. This Fall, we are sharing the stories of those bringing joy to their own communities. So many are doing good things and making their world a better place without seeking recognition.
Yes, I want to support ParentsCAN!