Workshops
Special Education Rights and Responsibilities
Is your child struggling in school? Do they have an Individualized Education Plan (IEP) or need one? Come learn how we can help you! This class will cover what you need to know about Special Education, including your rights and responsibilities.
IEP Clinic
In this training, we take you through the IEP process, examine the IEP documents, show you how they relate to the services the school provides. We will help you plan and prepare for your child's next IEP meeting and build your confidence in advocating for your child's educational needs.
Skills for Effective Advocacy (Organization and Communication)
Do you know where your child's educational paperwork is? Can you simply grab a binder and be ready to go to a meeting? Can you effectively tell the people at the meeting your concerns about your child? To be an effective advocate for your child you must both know the facts and how to use the facts.
Give us 90 minutes and you will walk away prepared. You'll tame your chaos into an organized binder ready for your next meeting. You will also learn communication tips to help professionals hear your idea and concerns about your child.
Triple P Primary Care
Being a parent should be easier than this, and it can be! Learn how to motivate your child positively and deal with misbehavior calmly and consistently.
Primary Care Triple P (0-12 year olds) can help you manage common daily life challenges like:
•    Crying
•    Separation Anxiety
•    Bedtime/Sleep Issues
•    Mealtime Issues
•    Sibling Rivalry
•    Interrupting
•    Homework
•    Chores
Support Groups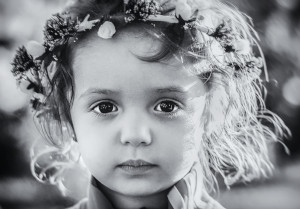 Why Do I Need a Support Group?
The challenges of raising a child with special needs are less overwhelming when they are shared with a community that understands!
Support groups provide many benefits such as:
Decreased sense of isolation.
Learn new coping skills.
Freedom to express all your thoughts and feelings - especially the negative ones.
Learn about the resources available to help.
Enhanced Self-esteem.
Many of ParentsCAN's support groups provide childcare with activities for the children as well as support for the parent. Please check out one of our support groups soon.