advocate
[ verb ad-vuh-keyt; noun ad-vuh-kit, -keyt ]
verb:  ad·vo·cat·ed, ad·vo·cat·ing.
to speak or write in favor of; support or urge by argument; recommend publicly
ParentsCAN will be curating content from various agencies and foundations that advocate for individuals with disabilities. Please check back often as the content will change. We will highlight articles as Action Items that either focus on a local issue or that would benefit from your support.
This page is an area for an exchange of information - so please contact us if there is a specific issue that you would like to receive more information about, or if you have a source we should know about!
Action Item

It's now WAY easier to write to your legislators!
Everyone who may want to advocate to the legislature can now register for this (FREE!!!) portal system to send your opinions to the legislature.
This portal was designed to facilitate the submission of position letters to committees as bills move through California's legislative process. Anyone wishing to submit a position on a California Legislative bill can use this site. Please note they have three categories of registrants:
Registered Lobbyists with the Secretary of State
Organizations – an individual affiliated with an organization
Individuals
---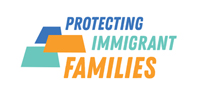 Help Fight the New "Public Charge" Regulations
The Department of Homeland Security (DHS) recently released its "Public Charge" regulations that expand the conditions under which DHS can exclude applicants for U.S. entry or green card status, including people with disabilities.
If these new regulations are implemented, some families will be forced to choose between health care, food and homes, and a safe, stable future in the U.S. because using programs — like Medi-Cal (over the age of 21), CalFresh, Food Stamps, and SSI — could threaten their pathway to a green card in the future. To understand more about what "Public Charge" means and to determine if it applies to you and your family, check out the following links: Napa County Public Charge Flyer (in English and Spanish) and Does Public Charge Affect Me? / Carga pública: ¿cómo me afectará?.
It's up to Congress to do its part to stop this.
Congress has the power to refuse to allow federal funds to be used for these regulations. Join us in the fight and tell your legislator: It's time to step up and protect immigrant families. To learn more and for a letter you can send to your legislators, visit the "Take Action" page on Protecting Immigrants Families' website. Below are the U.S. Congress contacts for Napa:
Senator Kamala Harris
112 Hart Senate Office, Washington, D.C. 20510 | (202) 224-3553
District office: (415) 981-9369 | Fax (202) 224-0454
For e-mail, go to: www.harris.senate.gov/contact
Senator Dianne Feinstein
331 Hart Senate Office, Washington, D.C. 20510 | (202) 224-3841
District office: (415) 393-0707 | Fax: (202) 228-3954
For e-mail, go to: https://www.feinstein.senate.gov/public/index.cfm/e-mail-me
House Representative Mike Thompson
Washington Office: 406 Cannon Office Building, Washington, D.C. 20515 | (202) 225-3311 | Fax: (202) 225-4335
District Office: 2721 Napa Valley Corporate Drive, Napa, CA 94558 | (707) 226-9898 | Fax: (707) 251-9800
For email, go to: https://mikethompsonforms.house.gov/contact/
---

IDEA Series: English Learners and Students from Low-Income Families
English learners (ELs) and students with disabilities from low-income families enter school with additional challenges to learning that are not directly associated with their disability. As a result, ELs and students from low-income families may confront extraordinary challenges in their efforts to receive a high-quality, inclusive education. Learn more about some of the challenges these students face, the programs in place to help them, and recommendations for improvements.