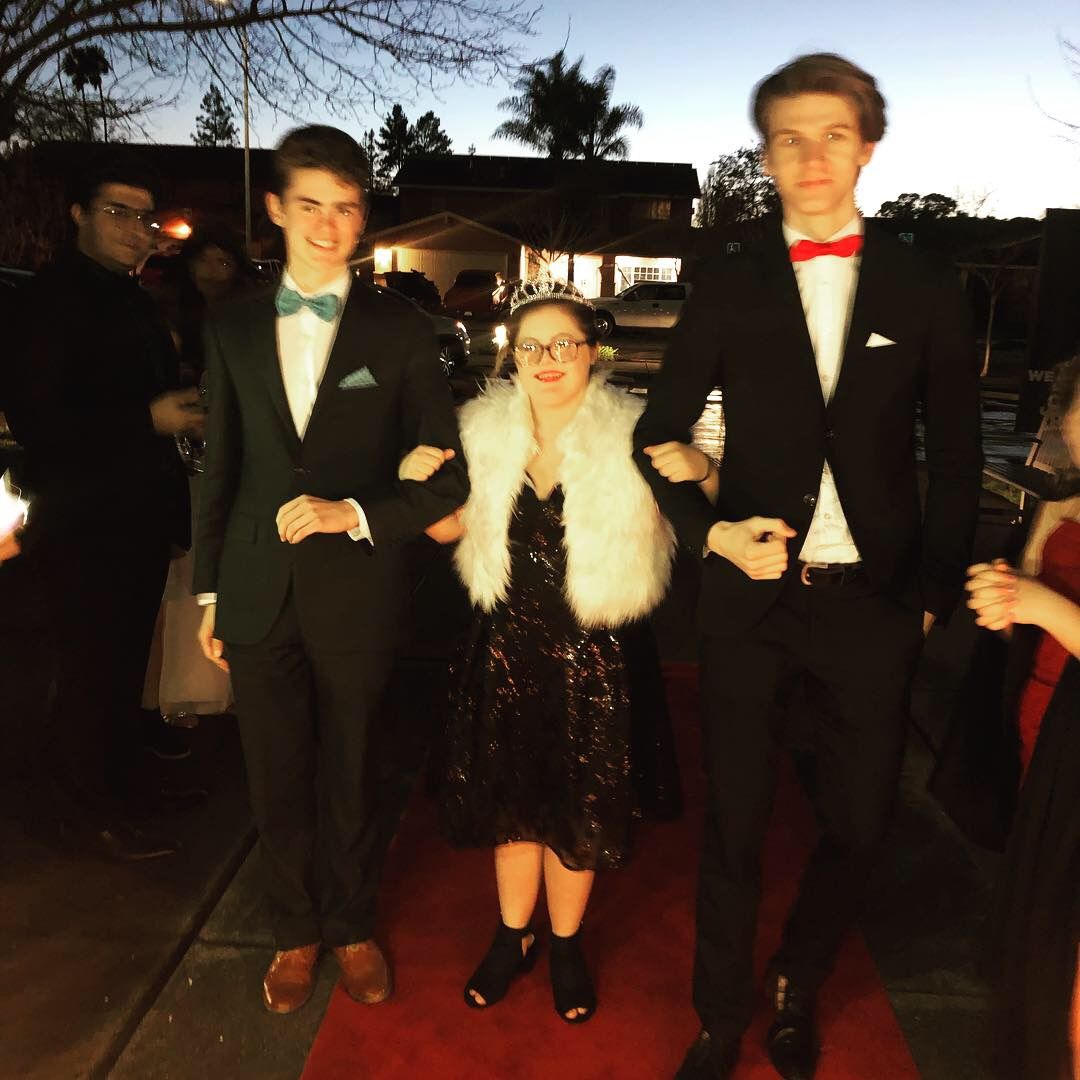 At the inaugural Better Together prom, everyone made the prom court.
Each guest walked down a red carpet in front of Justin-Siena High School and was crowned. And everything — from the ticket, to the Cole's Chop House steak sandwiches, outfits, and hair and makeup — was free.
The Better Together prom was meant to make people with disabilities, high school age and older, feel pampered and accepted, said organizer Erica Conway, a Napa dentist. Conway, whose daughter is a Justin-Siena freshman and was born with Down syndrome, said she was inspired by the Tim Tebow Foundation's Night to Shine, a similar event for people with special needs.
The closest Night to Shine event was in Walnut Creek, she said, and she felt it was important for local families to have a closer place to bring their kids. Guests from as far as Vacaville and Vallejo planned to attend, and she hopes that Tim Tebow will help plan a Napa event next year.
Every family with a child with special needs has been discriminated against at some point, she said. The Better Together prom was created in hopes that it would bring awareness to Napa — and provide a safe place for people with disabilities to let loose.
"People with disabilities have the same dreams as typical kids," Conway said.
The best part of prom prep was trying on dresses, Conway said. At one point, a group of 15 to 20 people were having a blast while picking out their gowns. She said she was even talked into trying on some dresses herself.
Attendees were escorted into the dance by volunteers and were allowed to bring their caretakers. Most of the nearly 175 volunteers who signed up were teenagers, Conway said, and it's nice to see Napa teens stepping up for a positive cause.
"Still in this day and age, many people with disabilities are segregated and don't feel comfortable going to their own prom," Conway said. "It's so lovely to have the whole community come together."
On Saturday morning, high schoolers and middle schoolers from across Napa strung lights, hung streamers, taped posters to the wall and wove a balloon arch.
Volunteering "makes them feel good, but it also makes you feel good," said 14-year-old Tiffany Dreesen of Justin-Siena.
"It's a win-win situation," said her friend, 15-year-old Erica Joie Sales.
Volunteers were having fun, too, said 14-year-old River Middle student Sydney Scheer. They munched on donuts while pop music blasted over speakers.
It wasn't just teenagers who stepped up to make the prom possible. People donated money, dresses, baked goods and more for the event, said Megan Dominici of the God is Good Group.
Tailors volunteered to adjust outfits, and hair and makeup artists were booked up Saturday to get kids ready for the event. Wonderbread 5 gave a discounted rate to organizers. Coffee shop Brewed set up a coffee bar.
"We all have differences," Dominici said. "Coming together as one helps us to see each other's differences in a positive way."
It's inspiring, said event creator Conway, to see that Napa could pull together the prom almost entirely thanks to donations, and with few out-of-pocket expenses.
Another source of Conway's inspiration? Her daughter.
"She's braver and stronger than I am," Conway said. "So why not do this? This is a great night of fun."