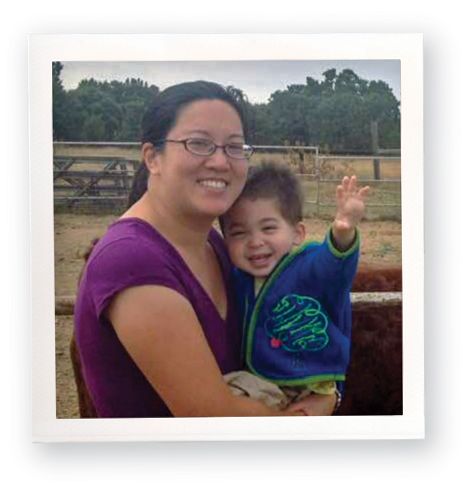 This photo was taken just three days before we received Charlie's autism diagnosis. We've now been on our autism journey for 4 years and 8 months.
It was hard to get to a diagnosis for Charlie. Doctors, specialists and therapists said to wait and see; that his delays were due to premature birth and that his communication challenges were because boys develop differently. We were told not to "worry about autism" because he could talk and make eye contact. I knew all the things I was seeing meant something, but my concerns were brushed off because I was a first-time mom!
It was a relief to finally get his diagnosis because it meant we could finally get him appropriate help. When this picture was taken, he was regressing and losing speech which happens to some kids on the spectrum.
But we quickly learned that getting the diagnosis was just the beginning! Before getting involved with ParentsCAN we felt lost. We didn't know what to do and we were new to Napa so we didn't know who to ask. But we knew we had to find Charlie help.
Our ParentsCAN advocate is available when I need her and really listens to my concerns. ParentsCAN empowers parents to trust themselves—when you're a new mom you're always being told, 'Don't worry!' But my ParentsCAN Advocate said, "I hear you, let me figure out how to help you."
ParentsCAN connects you to other parents who can guide you through this confusing time. I met other parents of children with autism who were further along on the journey than I was. I was amazed at the help you get listening to other parents—you don't have to figure it out on your own—there is a wealth of experience available. Other parents were so generous sharing what they had learned and how they felt. Parent to parent works!
We are now finding our own "normal." The challenges that come with Charlie's autism have improved tremendously—he has worked so hard—he seldom has meltdowns now and he is working at grade level in a regular classroom.
I don't feel like we're fighting with autism anymore; it's just become a different way of life for our family. It's not about looking for the light at the end of the tunnel anymore; we're turning the lights on in the tunnel and trying to appreciate the twists and turns and how far we've come on our autism journey.