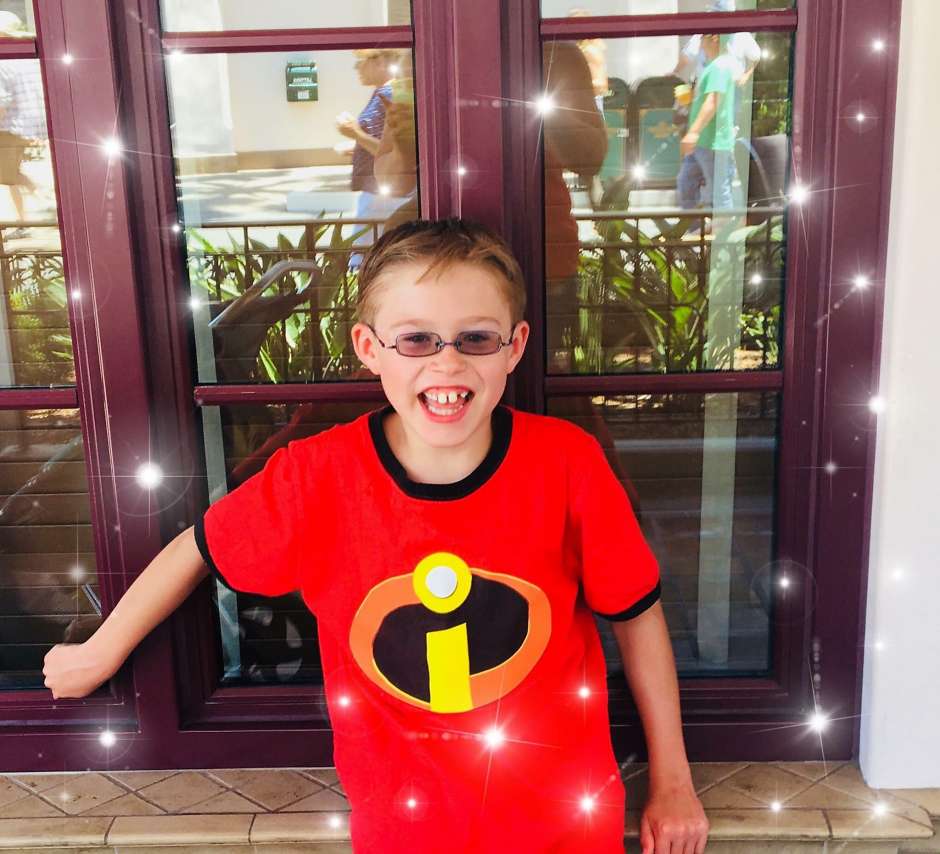 Jackie and Chris Tompkins of Sacramento worry about what the future holds for their son, Deven. He was born with a neurodevelopmental disorder called hypoplasia — or thinning — of the corpus callosum, which is the part of the brain that connects the left and right hemispheres. Later, he also was diagnosed as falling on the autism spectrum. Deven has had extensive special needs, including daily speech, occupational and physical therapy.
The Tompkins wonder how they will provide for Deven's future. Without the financial support of his parents, will Deven find himself living on the brink of poverty, like so many other individuals with disabilities?
For the Tompkins, and thousands of other families across California, there is new reason for optimism. Beginning Tuesday, the CalABLE (California's Achieving a Better Life Experience) program will empower hundreds of thousands of Californians with disabilities to save for their futures, without worrying that they'll lose access to vital public programs.
Many with disabilities face the daunting hardship of shouldering expensive support services, from housing and transportation, to education and specialized care. And for an individual to qualify for the federal SSI program, their total countable assets must be worth no more than $2,000, or $3,000 for a couple.
According to the Census Bureau, these individuals are twice as likely to be trapped in poverty as the rest of the population. That's because surveys show they tend to have little savings and many are unemployed or underemployed.
Meanwhile, approximately 7 percent of Californians under the age of 65 have some type of disability, suggesting that hundreds of thousands of Californians with disabilities are caught in a bureaucratic Catch 22, in which the financial support they receive from public programs essentially precludes them from building significant savings.
CalABLE will be a game changer for Californians with disabilities.
Mirrored after the 2014 federal Stephen Beck Jr. Achieving a Better Life Experience Act, CalABLE will provide individuals with disabilities the opportunity to save more than the $2,000 they were previously allowed under asset limitation rules for government programs. Individuals will now be able to deposit $15,000 a year — up to a maximum of $529,000 into an ABLE account and still maintain such benefits as MediCal and CalFresh. Those who wish to remain eligible for SSI can save the annual $15,000, but can deposit up to $100,000 into their ABLE account without the funds counting as assets.
Better yet, family, friends and employers can all contribute to the account, in addition to the beneficiary.
The savings grow tax-free, and the withdrawals, provided they are applied to qualifying disability expenses, are tax-free as well, giving those in the program access to funds to cover the extra costs of living with a disability. CalABLE was created by the Legislature in 2015. People with significant disabilities that onset before age 26 are eligible for CalABLE.
And for those not dependent on public benefits, CalABLE becomes a long-term savings vehicle, similar to California's ScholarShare 529 education savings plan, and provides an alternative or supplement to a special needs trust. The result empowers disabled Californians with a degree of autonomy and control over their finances.
CalABLE launches Dec. 18. We're kicking off the program in Berkeley, the birthplace of the disability rights and independent living movement.
Whether you're a parent raising a child with a disability — like the Tompkins — or an adult with a disability, CalABLE affirms our commitment to equity and equality, and will finally usher in a new level of financial inclusion and security for Californians across our state.
John Chiang is the California treasurer. To sign up, go to http://www.CalABLE.ca.gov