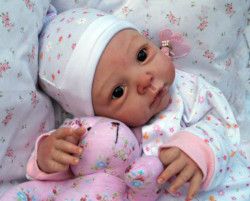 The diversity of families served, and the nature of their children's needs, dictates that ParentsCAN work with and through a myriad of public and private providers. Over the past 10 years, ParentsCAN has developed professional partnerships with over 50 agencies.
Key partner organizations provide intervention and treatment services directly to the child with special needs, while ParentsCAN focuses on supporting and educating parents, caregivers and other family members to ensure that the entire family's needs are met.
1. ParentsCAN has integrated protocols with and is an essential part of the Early Start Program in partnership with the Napa Infant Program, CA Children's Services and North Bay Regional Center. ParentsCAN facilitates initial paperwork necessary to determine the child's eligibility and hosts weekly play groups and follow up services for families.
2. ParentsCAN collaborates with Napa County Special Education personnel across all 6 Napa County School Districts, providing parents with support to ensure that they build effective parent-professional partnerships and are engaged members of their child's educational team.
3. ParentsCAN collaborates with Napa County Health and Human Services Agency (HHSA) and other Community Based Organizations (CBOs) specifically in the Medi-Cal program to provide outreach and enroll potentially eligible individuals and link them to essential health services.
4. ParentsCAN is working closely with Community Resources for Children (CRC) and other child care providers, pediatricians and healthcare providers (including Harvest Pediatrics) to establish a universal screening system of care for young children. ParentsCAN is working primarily with pediatric providers and families in providing outreach information regarding the importance of early screening, detection and intervention of early childhood special needs.