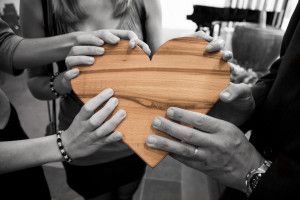 We Can Help!
ParentsCAN offers many opportunities for families to find the help they need. We offer Workshops, Triple P parenting classes, and Support Groups.
Visit our Calendar to see specific dates. Please note that we have limited offerings during the summer months.
---
Workshops
Need advice navigating the world of special education? From learning about your child's rights and responsibilities to preparing yourself to attend IEP meetings or becoming a better advocate — our workshops can help.
Support Groups
The best advice for parents of children with disabilities often comes from other parents. Check out one of our support groups to connect with other families, share resources, and join a community where you will immediately feel understood and accepted.
Classes
Do you want to learn how to motivate your child positively or deal with misbehavior calmly and consistently? We offer classes on a variety of topics to help all families whether your child has a diagnosis or not, including the Triple P Positive Parenting Program, and Challenging Behaviors.