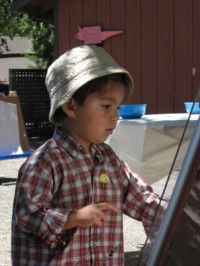 We are thoughtful stewards of your investment. Donated funds are used in all aspects of our organization unless, you the donor, restrict the gift. Donated funds underwrite program services, buy essential technology and keep the lights on. Thank you!
We have a responsibility to our community and our donors and work hard to ensure long-term sustainability of the organization. We make our IRS Form 990 available for review and are happy to answers any questions you might have.
The Internal Revenue Service (IRS) Form 990 is an annual federal informational return that most tax-exempt charitable corporations are required to file. The information in the Form 990s is provided in accordance with IRS regulations. We post the Form 990s on our Web site in accordance with accepted best practices for providing transparent operating information about our organization, as well as to comply with IRS regulations requiring that these returns be made widely available to the public.