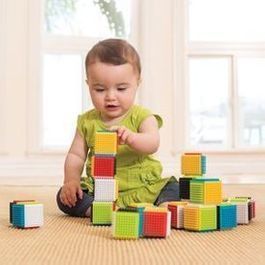 How is Your Child Doing?
ParentsCAN offers FREE developmental screenings for children ages 2 months to 5 years of age. Screenings help families understand their child's progress. They show important milestones and identify possible concerns as early as possible.
The American Academy of Pediatrics recommends all children be screened at least 3 times before their fifth birthday.
Please call (707) 253-7444 to schedule an appointment.

ParentsCAN ofrece evaluaciones del desarrollo gratis para niños de 2 meses a 5 años de edad. Estas evaluaciones ayudan a los padres a entender el progreso de su niño, demuestra las etapas importantes del desarrollo e identifica posibles áreas de preocupación lo más pronto posible.
La Academia Americana de Pediatría recomienda que todos los niños sean evaluados por lo menos 3 veces antes de que cumplan 5 años.
Favor de llamar al (707) 253-7444 para hacer una cita.