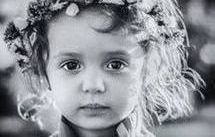 SUPPORT GROUPS
Why Do I Need a Support Group?
The challenges of raising a child with special needs are less overwhelming when they are shared with a community that understands.
Support groups provide many benefits such as:
Decreased sense of isolation.
Learn new coping skills.
Freedom to express all your thoughts and feelings - especially the negative ones.
Learn about the resources available to help.
Enhanced Self-esteem.
Many of ParentsCAN's support groups provide childcare with activities for the children as well as support for the parent. Please check out one of our support groups soon.