We recommend visiting the following websites to access current information: 
County of Napa
https://www.countyofnapa.org/2739/Coronavirus
Napa Valley Coalition of Community Organizations Active in Disaster
http://napavalleycoad.org/home/covid-19/
Center for Disease Control and Prevention
https://www.cdc.gov/coronavirus/2019-ncov/index.html
World Health Organization
https://www.who.int/emergencies/diseases/novel-coronavirus-2019​​​​​​​
---
COVID-19 Vaccine Information in Plain Language
The COVID-19 vaccine can help protect you and your family.
For more information and resources, download this special information packet, put together by SARTAC (Self Advocacy Resource and Technical Assistance Center).
---
How to Care for Yourself While Practicing Physical Distancing
If you or someone you care about feels overwhelmed with emotions like sadness, depression or anxiety, or like you want to harm yourself or others call 911.
You can also contact the Substance Abuse and Mental Health Services Administration's (SAMHSA) Disaster Distress Helpline at 800-985-5990, the National Suicide Prevention Lifeline at 800-273-8255 or text MHFA to 741741 to talk to a Crisis Text Line counselor.
For more information and resources visit: Mental Health First Aid
---
Top Parenting Tips for Parents & Caregivers in Uncertain Times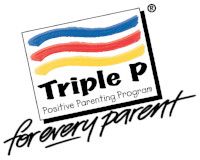 Children need to be able to talk to parents about their concerns and have their questions answered. Here are tips from the Positive Parenting Program in English and Spanish.
---
We care deeply about the health and safety of all of our families.  Many of the families we are privileged to serve have medically fragile children and ParentsCAN is committed to supporting those in need and doing its part to protect our community.
We are continually monitoring the information about Covid-19 and have listed some trusted resources below to support you through this difficult time. Please click on the links below for more helpful information.
Parent Resources for Learning and Fun
Individual Education Plans (IEPs) During Shelter at Home
---
ParentsCAN is funded by The COVID-19 Family Stability/Safety Net Project is funded by Napa County Tobacco Master Settlement Agreement (MSA) funds. It is one of several MSA programs implemented by the County of Napa, which strive to improve health outcomes for individuals and families throughout the community.