advocate
[ verb ad-vuh-keyt; noun ad-vuh-kit, -keyt ]
verb:  ad·vo·cat·ed, ad·vo·cat·ing.
to speak or write in favor of; support or urge by argument; recommend publicly
ParentsCAN will be curating content from various agencies and foundations that advocate for individuals with disabilities. Please check back often as the content will change. We will highlight articles as Action Items that either focus on a local issue or that would benefit from your support.
This page is an area for an exchange of information - so please contact us if there is a specific issue that you would like to receive more information about, or if you have a source we should know about!
Action Item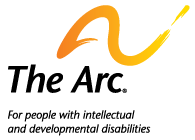 Opening a CalABLE Account is Easier Than You Think!
Beginning in December of 2018, CalABLE accounts have been available to people who acquired significant disabilities before the age of 26. These accounts allow a greater amount of control over our own finances than ever before as funds in ABLE accounts do not jeopardize access to important benefits like SSI or Medi-Cal or require a trustee to be involved in transactions or administration of the account.
To set up an account you need: 
·    Social Security number, date of birth and contact information for the beneficiary
·    Social Security number for the authorized legal representative (if different from the account owner/beneficiary)
·    Bank account information (account number and bank routing number)
Once you have gathered all of the above information visit the CalABLE site and  and click the yellow button that says "Open an Account," then follow the prompts and enter your information. Setting up an account may be easier than you think and the rules are quite transparent!
---

Get Cash for College!
Paying for college can be challenging, but the Cal Grant can help California families afford college.
The Cal Grant is a need-based state financial aid program that has been a big part of making college affordable for many California families. The financial eligibility requirements can be met by many typical California families. Qualified students can receive up to $12,630 in funding to attend almost any college in California - awards vary depending on economic need, grades and the college you attend. Don't delay! The deadline to apply is March 2.
Additionally, we passed AB 19 in 2017, creating the California Community College Promise Program to provide tuition-free education at a Community College for one academic year for all first-time, full-time students.
To learn more, please visit the California Student Aid Commission's website.
---
Announcing the 13th Annual Developmental Disabilities Public Policy Conference!
This coming April the Arc and United Cerebral Palsy California Collaboration will bring together thought leaders from across the fields of developmental disabilities and public policy to explore the theme: "2020 Vision: Seeing Today and Envisioning the Possibilities of Tomorrow."
The new decade is an opportunity to evaluate where we are and imagine a limitless future. Please join us to learn how you can play a part in shaping the best possible future for Californians with developmental disabilities.
Location: Holiday Inn Sacramento Downtown-Arena, 300 J st. Sacramento, CA
Schedule of Events: April 27-28 - Public Policy Conference  |  April 29 - Capitol Advocacy Day
Registration & Hotel Details Coming Soon.
---
New but Not Touchy!
Understood's Fact Sheets
Understood.org has redesigned 6 of its fact sheets, paring them down to 1 page, with wonderfully simple reading levels and layouts. The fact sheets in question are: ADHD, Dyslexia, Dyscalculia, Slow Processing Speed, Developmental Coordination Disorder, and Sensory Processing Issues.