advocate
[ verb ad-vuh-keyt; noun ad-vuh-kit, -keyt ]
verb:  ad·vo·cat·ed, ad·vo·cat·ing.
to speak or write in favor of; support or urge by argument; recommend publicly
ParentsCAN will be curating content from various agencies and foundations that advocate for individuals with disabilities. Please check back often as the content will change. We will highlight articles as Action Items that either focus on a local issue or that would benefit from your support.
This page is an area for an exchange of information - so please contact us if there is a specific issue that you would like to receive more information about, or if you have a source we should know about!
Action Item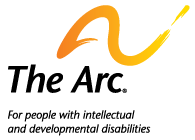 Save the Date for the 13th Annual Developmental Disability Public Policy Conference!
This coming April the Arc and United Cerebral Palsy California Collaboration will bring together thought leaders from across the fields of developmental disabilities and public policy to explore the theme: "2020 Vision: Seeing Today and Envisioning the Possibilities of Tomorrow."
The new decade is an opportunity to evaluate where we are and imagine a limitless future. Please join us next April to learn how you can play a part in shaping the best possible future for Californians with developmental disabilities.
Location: Holiday Inn Sacramento Downtown-Arena, 300 J St. Sacramento, CA
Schedule of Events: April 27-28 - Public Policy Conference | April 29 - Capitol Advocacy Day
Registration & Hotel Details Coming Soon.
---

Charting the LifeCourse
The National Community of Practice for Supporting Families of Individuals of I/DD has been working to develop systems of support for families throughout the lifespan of their family member with intellectual and developmental disabilities (I/DD). Especially for individuals, families, and professionals are the Charting the LifeCourse materials, which include a LifeCourse toolkit in English and Spanish. The framework for Charting the LifeCourse was created BY FAMILIES to help individuals and families of all abilities and all ages develop a vision for a good life, think about what they need to know and do, identify how to find or develop supports, and discover what it takes to live the lives they want to live.
Read more about and access the LifeCourse Toolkit in English and the LifeCourse Toolkit in Spanish.
---
Taking on What's Touchy
Guardianship: Clashing Views from Self-Advocates and Family Leaders
This blog post from Rylin Rodgers at the Association of University Centers on Disabilities (AUCD) readily acknowledges that passions are likely to flare and clash when the topic of guardianship comes up. She focuses her blog on the range of options that exist to provide support without the stripping of rights that guardianship represents–in particular, the role that supported decision-making can play.
Seizing the Opportunity: Educating Students with Disabilities in Charter Schools
This report by the Center on Reinventing Public Education (CRPE) and the National Center for Special Education in Charter Schools (NCSECS) examines how some charter schools are improving outcomes for students with disabilities and what factors influence their ability to do so. It offers lessons for all schools working to improve how we educate students with disabilities. 
Bullying and Harassment of Students with Disabilities: Top 10 Facts that Parents, Educators, and Students Should Know
This article in the current issue of eParent addresses the worrisome reality of bullying of children with disabilities. A companion article focuses on the bullying of youth and those with special health care needs, and offers proactive strategies to support these students and prevent their bullying at school.
---
New but Not Touchy!
Understood's Fact Sheets
Understood.org has redesigned 6 of its fact sheets, paring them down to 1 page, with wonderfully simple reading levels and layouts. The fact sheets in question are: ADHD, Dyslexia, Dyscalculia, Slow Processing Speed, Developmental Coordination Disorder, and Sensory Processing Issues.