advocate
[ verb ad-vuh-keyt; noun ad-vuh-kit, -keyt ]
verb:  ad·vo·cat·ed, ad·vo·cat·ing.
to speak or write in favor of; support or urge by argument; recommend publicly
ParentsCAN will be curating content from various agencies and foundations that advocate for individuals with disabilities. Please check back often as the content will change.
---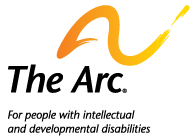 SAVE THE DATE: The Arc's 15th Annual Developmental Disabilities Public Policy Conference is coming April 26-28!
The Arc is excited to announce that the 15th Annual "VIRTUAL" Developmental Disabilities Public Policy Conference will be held April 26-28. This year's theme, "Back To Our Future", will refocus us beyond the pandemic and back to the opportunities and important decisions ahead of us. This inspiring, empowering, and FUN three-day online event will have something for everyone in the disability community.
This year, Easterseals will join The Arc of California and United Cerebal Palsy as presenters of the conference. Easterseals has been leading the way to full equity, inclusion and access for people with disabilities, their families and our communities, through life-changing disability and community services for more than 100 years. 
Speakers and Topics will be announced soon and Early Bird tickets go on sale March 1, 2022. Click here for more information.
---
DBT Skills in Schools (STEPS-A) Spanish Edition Is Finally Here!
Seattle-based DBT in Schools is excited to expand and reach even more students in their mission to end the youth mental health crisis and teach mental wellness to all students.
Spanish is the most common foreign language spoken in the United States and 3rd in the world. Being able to get the curriculum translated is a major milestone that they are proud to have reached.
To reserve a copy of these materials in Spanish, click here.
---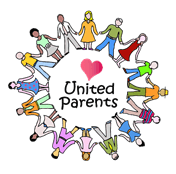 Children and Youth Policy Update
United Parents and the California Mental Health Advocates for Children and Youth (CMHACY) are partnering to bring state policy and legislative information to California's children and youth stakeholders.
Lanterman-Petris-Short Act of 1967 
Opportunities for Improvements 
In 1967 the Lanterman-Petris-Short (LPS) Act was signed into law in California. The act included language that addressed the involuntary commitment of those facing serious mental health challenges. Included within this Act are provisions to provide intervention and services to individuals displaying imminent harm to oneself, danger to others or being gravely disabled. The Act was enacted during a period of deinstitutionalization. This was also a time when there was a rise in homelessness. How much the LPS Act contributed to the dramatic increase in homelessness is unknown. 
On 12/15/2021 a joint hearing was held in Sacramento. Hundreds of people attended in person or remotely. Experts testified on the need to overhaul or amend the LPS Act. The topics of discussion and debate included, but were not limited to, setting up drop-in centers, more robustly funding the system of care, the definition of gravely disabled under the LPS Act, gaps in the continuum of care, workforce issues, funding concerns, conservatorship, and other amendments that potentially could be made to the LPS Act, suggestions pointing to the need to improve the safety net within the mental health system. 
The following is a parent's story that may speak to opportunities for improving the LPS Act: 
Mandy (not her real name) was molested for several years of her young life. She became addicted to drugs and died by suicide at the age of 15 years old. Her grief-stricken mother and many social workers feel as though Mandy had fallen through the cracks of an overloaded and outdated mental health system. It is believed that the tragedy of Mandy's death might have been prevented if she had received proper care. 
Many issues discussed at the LPS Act hearing, if funded and brought to scale, could have benefited young and old alike. Specifically, discussions took place about filling the service gaps and strengthening the links within the System of Care continuum, e.g., aftercare, outreach efforts, and greater individualized service plans. 
Can the good intentions of the LPS Act be preserved while assertively pursuing needed improvements? Experts from the criminal justice system, judges, psychologists, doctors and educators have been calling for a revision of the LPS Act. Professionals and caregivers alike are concerned that too many children, youth, and adults have fallen through the cracks of California's mental health system, having never received the proper care to begin with. As stated previously, one of the issues discussed at the LPS Act legislative hearing was how the term "gravely disabled" is defined. 
As an example of advocacy efforts to amend the LPS Act, Assembly Bill 1304 (currently in The Committee on Health), expands the definition of "gravely disabled." The words "gravely disabled" have long been a topic of debate. Assembly Bill 1304, aligned with this LPS topic, is but one example of a bill that could potentially close a gap in numerous laws and regulations that have resulted from the LPS Act. 
As legislative hearings on the LPS Act continue, we can anticipate more legislation addressing evidence-based practices to fill service gaps. There will be opportunities for non-profits, lobbying organizations, people with lived experience, and medical and social service professionals to advocate for upcoming legislation. 
To watch the hearing in its entirety, you can view the recording here. (Note-this link will take you to the California Assembly website. Click on the link and then scroll down to the joint hearing held on 12/15/2021).  
The LPS act is a complicated piece of legislation. Should the reader have any questions or comments please feel free to contact me below.   
Jay Scoffield, Policy Specialist @United Parents 
209-604-0455 
---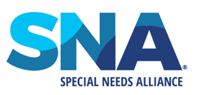 Attorneys for Special Needs Planning
The Special Needs Alliance (SNA) is a national organization comprised of attorneys committed to the practice of disability and public benefits law. Individuals with disabilities, their families and their advisors rely on the SNA to connect them with nearby attorneys who focus their practices in the disability law arena.
They have a lot of valuable information on their website, including where to find an attorney that can help you and your family as well as articles about topics such as special needs estate planning, preserving SSI benefits during a divorce, and how planning an estate can help all the siblings in a family. 
For more information, visit their website.