advocate
[ verb ad-vuh-keyt; noun ad-vuh-kit, -keyt ]
verb:  ad·vo·cat·ed, ad·vo·cat·ing.
to speak or write in favor of; support or urge by argument; recommend publicly
ParentsCAN will be curating content from various agencies and foundations that advocate for individuals with disabilities. Please check back often as the content will change. We will highlight articles as Action Items that either focus on a local issue or that would benefit from your support.
This page is an area for an exchange of information - so please contact us if there is a specific issue that you would like to receive more information about, or if you have a source we should know about!
Action Item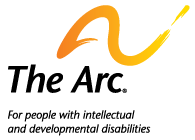 From: The ARC
2019 August Congressional Recess Toolkit
Each August, Members of Congress go home to their states or districts. It is an important opportunity to engage them and remind them about the vital programs that support the independence of people with disabilities. Whether you meet with your Members, invite them to an event at your chapter, attend a town hall – Congress needs to hear from you!
The Arc has created a toolkit with resources to support your outreach to Members of Congress around community living and specifically, the Money Follows the Person (MFP) program. MFP has supported 91,000 seniors and people with disabilities to move back home after time in an institutional setting. The EMPOWER Care Act, which funds the program for 4.5 years, has already passed the House – we need the Senate to act!
Materials in the toolkit include: 
Factsheets (Money Follows the Person and Community Living)
Two sample letters to the editor
Social media graphics and posts
Links to Call your Senator Action Alert for MFP
Links to Tweet your Senator Action Alert for MFP
Sample questions for Town Hall events
Coming soon: New advocacy videos!
Template branded sign 
Sample media release
---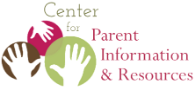 From: The Center for Parent Information
Developmental Disabilities 
When a baby or preschooler lags far behind, doesn't reach key developmental milestones, or loses a previously acquired skill, it's reasonable to suspect a mental or physical problem serious enough to be considered a developmental disability. These pages in English and Spanish appearing on the HealthyChildren.org website provide authoritative guidance on developmental disabilities, developmental milestones at various ages, and what parents and professionals need to know or do. Each page is actually a suite of articles in both languages about specific disabilities that are considered as developmental disabilities. Perfect for sharing with the English and Spanish-speaking families and communities you serve!
See the full list of articles and find links to both the English and Spanish suites.
---

From: Lucile Packard Foundation for Children's Health
Dollars and Democracy: A Guide to the State Budget Process
Dollars and Democracy: A Guide to the State Budget Process was created by the California Budget and Policy Center and defines important terms, lays out the budget timeline, and covers the roles and responsibilities of the Governor, the Legislature, and other key players. This in-depth—yet accessible—presentation is intended as a resource for new as well as more experienced budget watchers.