advocate
[ verb ad-vuh-keyt; noun ad-vuh-kit, -keyt ]
verb:  ad·vo·cat·ed, ad·vo·cat·ing.
to speak or write in favor of; support or urge by argument; recommend publicly
ParentsCAN will be curating content from various agencies and foundations that advocate for individuals with disabilities. Please check back often as the content will change.
---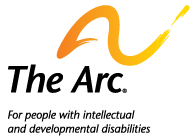 Better Care Better Jobs Act
A new bill introduced in Congress is a pivotal and exciting step forward for disability service delivery systems that will help millions of people with disabilities and their families.
The Better Care Better Jobs Act, if signed into law, would put into motion the proposals that were included in President Biden's American Jobs Plan, including funding enhancements to states that focus on improving and expanding their disability service delivery systems. The bill would provide funding to expand access to vital services for people who are currently on waiting lists and create more and better direct care jobs for the paid workforce that provides these services.
Learn more about how you can help make this bill a reality!
---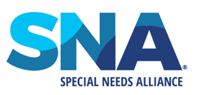 Attorneys for Special Needs Planning
The Special Needs Alliance (SNA) is a national organization comprised of attorneys committed to the practice of disability and public benefits law. Individuals with disabilities, their families and their advisors rely on the SNA to connect them with nearby attorneys who focus their practices in the disability law arena.
They have a lot of valuable information on their website, including where to find an attorney that can help you and your family as well as articles about topics such as special needs estate planning, preserving SSI benefits during a divorce, and how planning an estate can help all the siblings in a family. 
For more information, visit their website.