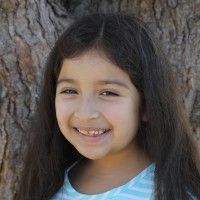 In Napa there are agencies that provide direct services to children with special needs and agencies that provide general support to parents and caregivers. However, at ParentsCAN we know that kids' success in life is closely tied to their parents' ability to overcome their own challenges as well as their children's. We also know that having a child with a special health care need strains parental health and family stability. So our programs and services address all the challenges facing both parents and their children.
In the 2015 publication, "In Their Own Words: Improving The Care Experience of Families with Children With Special Health Care Needs" by Lucile Packard Foundation for Children's Health, parents report that other families or organizations of families are the most consistent, reliable, and experienced sources of guidance and support. ParentsCAN provides cost effective, comprehensive family support services that provide parents emotional support at the same time they help parents acquire a working knowledge of the complex web of services that must be navigated to receive needed treatment, education and support services.
All our strategies are built around Parent-to-Parent Support and its premise that parents know their children best and their voice must be heard in all decisions regarding their children. Our strategies are primarily prevention based and designed using the Strengthening Families Framework (adopted by Family Resource Centers) to build protective factors to strengthen families by, (1) helping parents build social connections, (2) providing concrete support in times of need, (3) increasing their knowledge of parenting and child development, (4) increasing the social and emotional competence of their children and (5) increasing parental resilience.
Our programs employ the following strategies to build those 5 protective factors in families: 
1.     Facilitate friendships and mutual support
2.     Strengthen parenting
3.     Respond to family crises
4.     Link families to services and opportunities
5.     Value and support parents
6.     Facilitate the social and emotional development of children
7.     Observe and respond to early warning signs of child abuse or neglect
All services are delivered through parent to parent support, individual case management, group support and parent education.
When families have assistance to cope with the emotional toll of having a child with special needs, training that strengthens their parenting skills and knowledge that fosters their child's development, and resources to improve their economic standing, the outcomes for parents and children will improve.